BOAT "CALIFORNIA 5.7 RENT"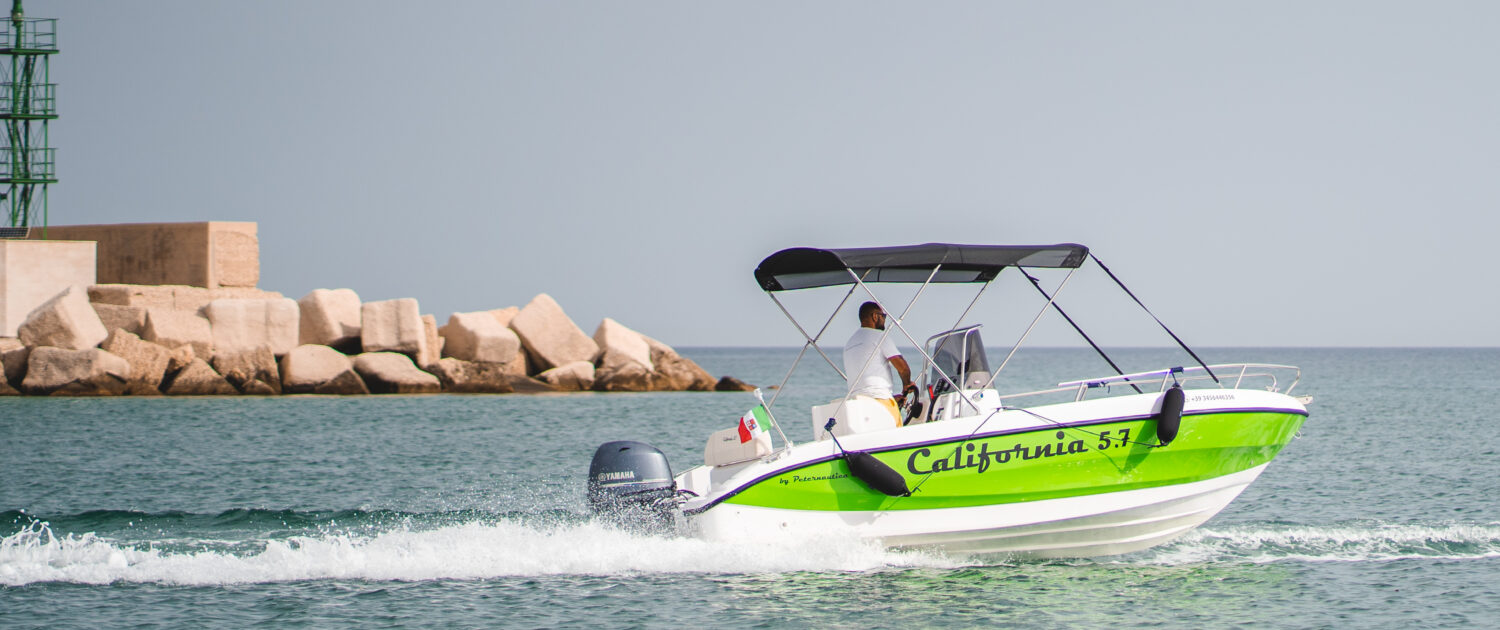 COD: 2618MARINE18CALIFORNIA5.7
BOAT "CALIFORNIA 5.7 RENT"
California 5.7 is a boat that expresses a brand-new concept, designed to ensure the maximum comfort and safety at sea. High performances, innovation and ease of driving are some of the strengths of the line California 5.7. Used as professional rental / lease, it is equipped with every comfort and attention to the building and assembly to be used in a professional way. High bulwark, well-structured handrail, fixed at a proper height for a safe sailing. All the clamping systems of hinges are equipped with thru-axles with the relevant locknuts in stainless steel.
Manufacturer
NAUTICA SERVICE

Total load capacity on board (Kg)
780
Included optionals
Closed cell cushion system including bumpers in bow and stern areas. Shower system with certified fresh water tank, hand shower with hose and niche for storage. Stainless steel bollards reinforced in six points. Centre console equipped with street lights, smoke-tinted windscreen at proper height, stainless securely fixed steel handrail, utility panel with stainless steel buttons with utility symbol attached. Rotating single-cable steering system. Aft compartment with elements that allow the use of separated areas also in case of strong roll of the boat. Stainless steel bow roller, bilge pump, street lights, compass, electric horn, coloured band in gelcoat, integrated swim platforms, bow table foot with table, USB power outlet, bow and stern sunbathing. Systems for the use of locks for locker opening. Dampers for the opening of the stern compartment, opening of the bow compartment. Brand California 5.7 embroidered on cushions. 3 retractable steps stainless steels ladder, reinforced stainless steel stern and bow golfers, lateral pockets in fiberglass in appropriate measure. Light 360, foldable rod. 75A battery in appropriate box and external installation battery cut-off switch.
Buy now 
Buy now
Total:
€

12,500.00
(iva escl.)